Una razza aliena, i Mimics, ha colpito la Terra devastando le città e uccidendo milioni di esseri umani. L'unico modo per resistere alla brutalità dell'offensiva aliena è quello di unire le forze e tentare l'impossibile.
Il tenente Bill Cage , ucciso in pochi minuti, si risveglia finendo però in un loop temporale, che lo condanna a vivere lo stesso giorno e lo stesso combattimento all'infinito…
Aiutato dall'agente delle forze speciali ed eroina di guerra Rita Vrataski  cercheranno insieme di annientare gli invasori e salvare la Terra.
Edge of tomorrow e la sua tagline " vivi,muori,ripeti " sono stati ovunque nelle nostre vite per mesi grazie ad una campagna marketing abbastanza aggressiva, in sostanza stiamo parlando di un film action \ sci-fi Tratto dalla light novel giapponese All you need is kill di Hiroshi Sakurazaka e Yoshitoshi ABe che si basa sul concetto di giorno infinito, tanto caro da eoni ai lettori di fantascienza e praticamente entrato nel kit base del 90% degli sceneggiatori di serie tv che prima o poi lo useranno per un episodio, alla regia troviamo Doug Liman, uno che si vanta da anni di Mr. and Mrs. Smith e The bourne identity, ma se gli chiedi di Jumper finge di non conoscerti e corre via .
Struttura semplice,un briefing rapido ci da gli elementi fondamentali a coprire il background e poi via…it's time to loop, altro giro di lancette altro regalo, ovviamente una situazione di questo tipo necessita di espedienti narrativi ben strutturati per evitare l'effetto noia dato dalle immagini ridondanti, in questo caso il metodo che ho notato è un piccolo ' cheat ' cercare di non farci vedere molte volte lo stesso pezzo di giornata, nemmeno al primo giro.
Abbiamo l'azione e le armature,l'emozione, la bella CGI pompata e sono riusciti pure nella mission impossible di rendere ironico Tom Cruise, interessante lo sviluppo alla Ghosts 'n' Goblins ( o qualsiasi altro Coin-up di quegli anni gloriosi ) dove non c'erano salvataggi e ogni volta che morivi partivi da 0, solo con la conoscenza della partita prima a tua disposizione e in grado di aumentare i tuoi skill ( la Marvel usa una cosa simile per gestire i multipli dell'uomo multiplo ), ovviamente in Edge of Tomorrow Tom non finisce i gettoni, ma una situazione analoga lo spingerà nella stessa situazione di giocare l'ultima partita prima di andare a casa e la va o la spacca.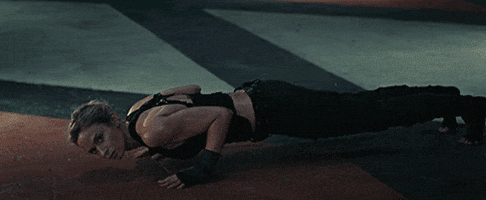 Oltre al già citato Tom a gigioneggiare in questo titolo abbiamo una sempre più a suo agio in questi ruoli Emily Blunt ( Sicario ) , il duo sostanzialmente si prende sulle spalle l'intero film portandolo a termine senza molta fatica.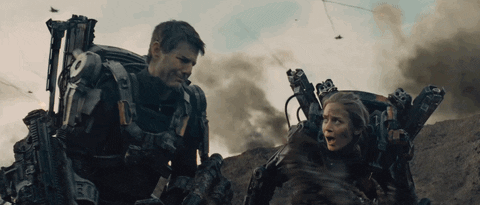 Se siete amanti della fantascienza Edge of tomorrow è un film da vedere, non un must see, ma consigliatissimo nel suo insieme, ben oltre il 6, un sequel sembrerebbe in cantiere, sintomo che la mia iniziale convinzione che nonostante le apparenze il finale sia aperto era corretta .
Stay Tuned.