The Scarehouse (2014)
Il regista Gavin Michael Booth ci regala questo The scarehouse,un horror tutto al femminile che si posa in equilibrio fra i revenge movie ed il torture porn.
Il titolo dice tutto,saremo spettatori di una vera e propria casa degli orrori organizzata da Elaina e Corey per vendicarsi delle loro consorelle che le hanno fatte finire in carcere,una vendetta violenta e senza pietà piomberà sulle studentesse,con le 2 ex galeotte a giostrarsi il ruolo di poliziotto buono e poliziotto cattivo a seconda dell'odio che provano per la vittima in questione;alternate alle scene presenti ci verranno mostrate le scene che hanno portato all'arresto delle 2,mostrandoci il motivo che muove la loro rabbia .
Una pellicola veloce,mette subito in chiaro cosa sta succedendo,svolti gli obblighi di trama è quindi libera di mostrare il suo lato più gore,mostrandoci le aguzzine vendicarsi in modi assurdi delle studentesse,tipo costringendo 2 di esse ad una lotta con i cuscini,solo che questi cuscini sono cosparsi di una sostanza acida,il tutto viene mischiato con una dose di dark humor che rende il tutto estremamente godibile per gli amanti del genere.
Poca CGI e abbastanza sangue finto,immagini discretamente curate con ambientazioni ben abbinate alle scene ed una trama che probabilmente riserverà qualche sorpresa anche agli amanti dell'orrore,tutti questi elementi insieme  aumentano il valore di questo film portandolo oltre la soglia della sufficienza e forse ancora più in alto se si considera che il tutto è stato girato con un budget irrisorio.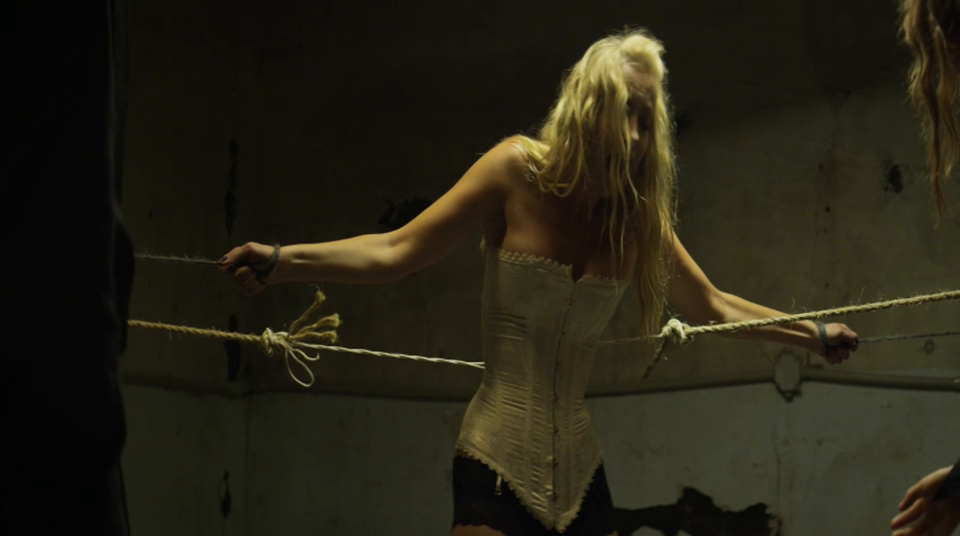 Se vi piace il genere revenge o le torture negli horror, questo è il film che fa per voi.
Stay Tuned